28 January 2019
10 Best WordPress Free Plugins 2018 for Company Website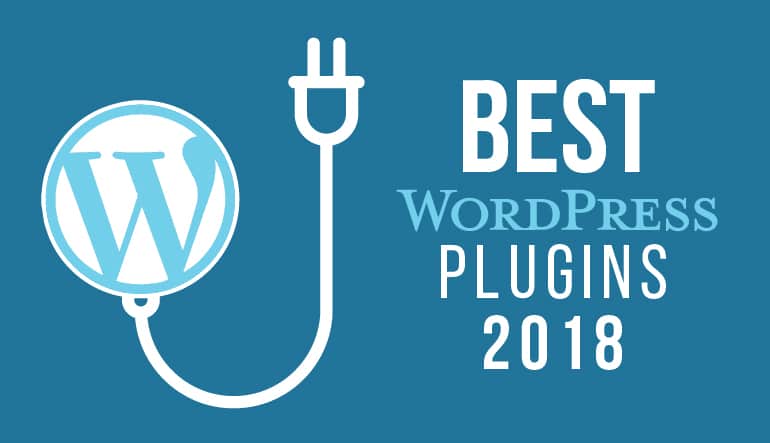 10 Best WordPress Free Plugins for improve web design on your company website on Singapore
Nowaday, WordPress is the best CMS platform to develop your own website. Beside the huge community developer, we also have thousands of plugin which is useful for you website and can save a lot of time for yours.
Here is the best 10 plugins which we recommend for all of the web design company in singapore should have
Speed is one of the most important SEO factors. Faster websites rank higher in Google, this means more visitors for your business website and more conversions.W3 Total Cache allows you to serve compressed and cached files to your visitors. This reduces the load on your server and your website becomes faster.
A powerful plugin from the brilliant team behind the WordPress software itself (Automattic), Jetpack is a must have plugin for every WordPress website. As the name suggests, it offers a pack of awesome features for your website to fly up high and make it a success.Jetpack takes care of your site security, website performance, traffic growth, image optimization, website appearance and a lot more.It features enhanced distribution which automatically shares your published content to third-party services like search engines and helps to increase your reach and traffic. Additionally, it creates sitemaps so that search engines can easily index your site.Most of all, it protects your website security by preventing brute force attacks. It also monitors your site every five minutes for downtime and instantly notifies you for any issues found.
Akismet is yet another plugin developed by the people behind WordPress (Matt and his team at Automattic). It is one of the default plugins of WordPress that comes with every new WordPress core installation. It is basically an anti-spam plugin which checks all comments and filters out the spammy comments.The plugin provides a status history for each comment so that you can learn which comments were found spammy by Akismet or the moderator. Moderators also can view the number of approved comments for each user, see the URLs in the comment body and remove the suspicious links.The plugin is free for the personal site and blogs while you have to subscribe its monthly plans for commercial sites. The premium plans provide advanced security solution besides spam protection.It is a useful plugin to protect yourWPsecurity.4. Yoast SEO (Freemium)Yoast SEO (formerly known as WordPress SEO by Yoast) is one of the most popular WordPress plugins. It allows you to optimize your WordPress site for search engines.It not only helps you add meta tags, it optimizes your site as a whole.
Google XML Sitemaps is another very useful SEO plugin for WordPress. The plugin helps the search engines like like Google, Bing, Yahoo etc. to better index your site with a special XML sitemap.As you activate the plugin, it will automatically create an XML sitemap for your site making it easy to index. A sitemap enables the search engine bots view the complete structure of your website and retrieve the results more efficiently.
WP Smush is a WordPress plugin that allows you to optimize images without losing quality. WP Smush is very easy to use, and you can optimize your images on the fly as you upload them to your WordPress site. For your older images you can go to Media » WP Smush to bulk smush 50 images at a time.
This Google Analytics for WordPress plugin enables you to track your site using the latest Google Analytics tracking code and allows you to view key Google Analytics stats in your WordPress install.In addition to a set of general Google Analytics stats, in-depth Page reports and in-depth Post reports allow further segmentation of your analytics data, providing performance details for each post or page from your website.The Google Analytics tracking code is fully customizable through options and hooks, allowing advanced data collection like custom dimensions and events.
Rich Snippets are special markup that you can add to your content and describe your content more precisely to search engines. This information is then used by search engines to show your content differently. For example, star ratings below your product listings, maps when someone searches for your business, and so on. All in One Schema.org rich snippets plugin provides you an easy user interface to generate that markup and use it in your WordPress posts and pages.
MailChimp is one of the most popular email marketing services to manage subscribers, send emails and track results in the bulk. It is no doubt a great marketing tool for the webmasters and business owners. To integrate MailChimp for a WordPress site is really easy with the plugin MailChimp for WordPress. It is a free plugin which allows you to add beautiful subscription forms in your WP blog. If you want to use the plugin for commercial purpose, you can try the premium version.The plugin lets you create beautiful opt-in forms to add more subscribers to your email list. Besides, you can easily integrate the plugin with any other form on your site like contact form, comment or checkout form. It supports all the major form plugins like Contact Form 7, WooCommerce etc.Install the plugin and start your email marketing campaign instant!
You might have a great website with a remarkable number of daily visitors and doing a good business too. But have you ever thought about how users will react if they landed on a broken page? You can make a guess – that's how you lose the possible customer as well as create a worse impression about your site. That's devastating – you hate broken links.And, here is good news – a handy plugin will monitor your website for all the broken links. Just install the free plugin Broken Link Checker and take a nice nap because it will do the job automatically. The plugin checks all your posts, comments and other content for broken links and instantly notifies you if any are found. In addition, it reports on the missing images as well so that you fix them quickly.Furthermore, the plugin has options to prevent search engines from following the broken links, display the broken links differently etc. You can get notifications either via email or WP dashboard.